PTFE Envelope Gasket
VESCOAT foremost suppliers of excusive range of PTFE Envelope Gasket, which are developed using quality PTFE material. These are also customized as per the exact specifications of our valued Customers.
VESCOAT PTFE Envelope Gasket manufacturing from PTFE Envelope, Non Asbestos and Asbestos Insert and SS Ring with various thickness are available which is use for Glass Lined Reactor Nozzle Flange and Manhole Nozzle Flange, Our PTFE Envelope are C Type, V Type and other different size available.
Our special ring gasket, PTFE cut gasket, PTFE solid ring gasket are available in 1.5 mm, 2 mm & 3 mm, 4 mm, 5 mm thick. Gaskets are manufactured to suite different flange standard like; E/F table, ANSI B16.20 – B16.5 – 150#, 300# & 600# flange, Raise face & full face PTFE gaskets are also available as per client drawing specification.
Gasket Dimension Detail :
Dimensions for Ring Gaskets per ASME B16.21 to Suit ASME B16.5 Flanges
NB
ID
OD
Cut Gasket
Envelope
mm
Inch
mm
mm
Thk
Thk
15
½"
48
21
3
3
20
¾"
57
27
3
3
25
1"
66
33
3
3
40
1.5"
85
48
3
3
50
2"
104
60
3
3
65
2.5"
123
73
3
5
80
3"
137
89
3
5
100
4"
174
114
3
5
150
6"
222
168
3
5
200
8"
279
219
3
8
250
10"
339
273
3
8
300
12"
409
324
3
8
350
14"
450
356
3
8
400
16"
514
406
3
9
450
18"
549
457
3
9
500
20"
606
508
3
12
350 x 450

( Elliptical )

10" x 18"
430 x 530
350 x 450
3
12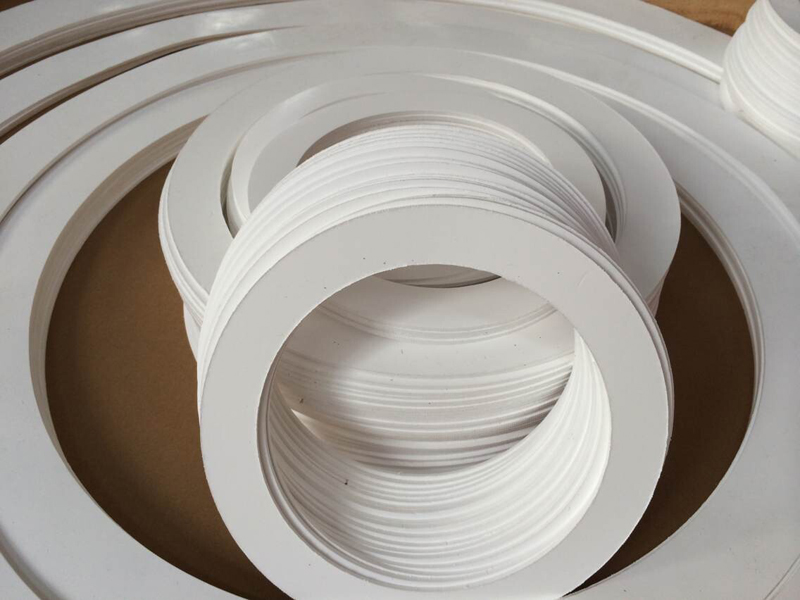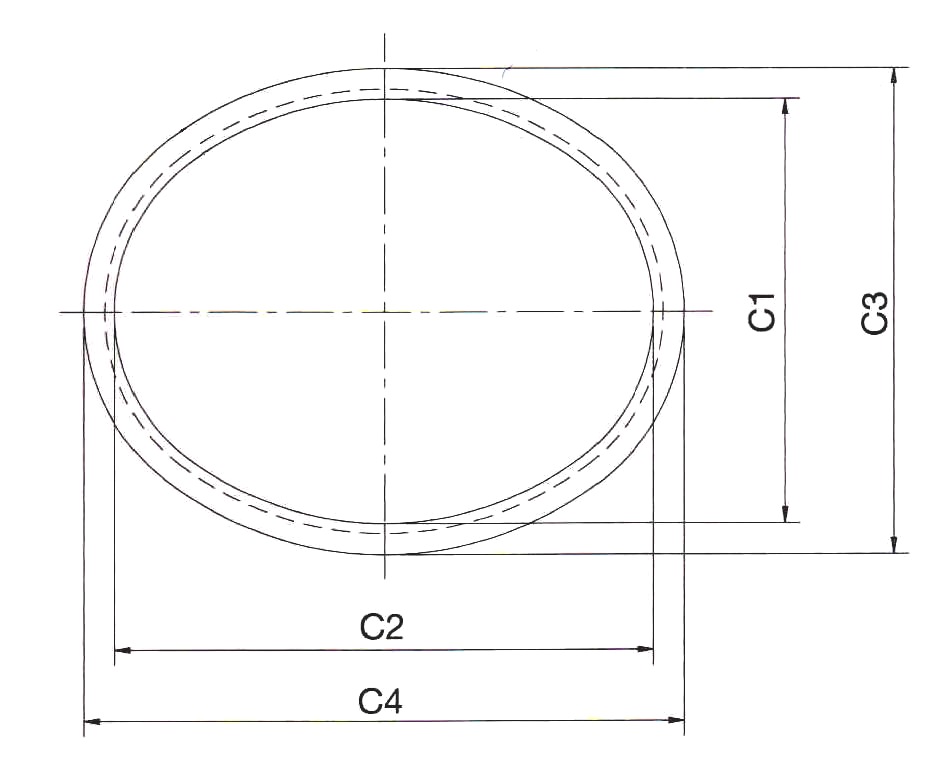 Applications:
Chemical Manufacturing
Food Equipment
Pharmaceutical Plants
Petrochemical
Steel Manufacturing
Distilling
Food and Beverage
Pulp and Paper Processing
Power Generation
Marine